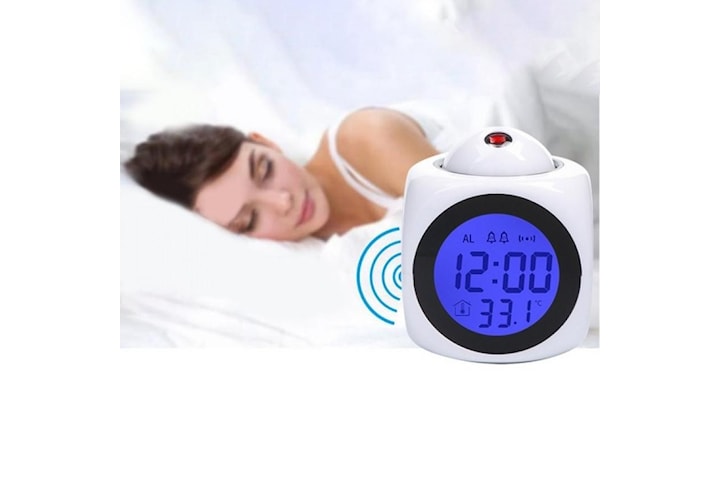 Digital Projection Alarm Clock
Multifunctional Projection Alarm Clock.
Produktinfo
Alarm clock and 10 minutes snooze function
LCD Screen display- Time, Temperature
Classic dome design, automatic projection focus
Brukervilkår
Frakt tilkommer
Leveringstid: cirka 21 arbeidsdager
Det er ikke mulig å bruke rabattkoder på denne dealen
Mer om produktet
We always committed to simplify people's lives. And it's reflected in all our designs.
The buttons underneath, the normal display in daylight and turn on backlight in the night. The time projection angle has a range of 90 degrees to your ceiling or walls. A variety of music alarms, built-in large speakers, clear sound volume is appropriate. Alarm clock and 10 minutes snooze function. Low power consumption, environmental protection, compact and lightweight. We are unique as we are always thinking ahead.
Deal selges av
NORD Trading Limited
Organisasjonsnummer: 2692559